Dear guests
we're back again!
Since Friday, 15th of May 2020 our beergarden is open again!
Of course, many things are different than you're used to. But the current situation pres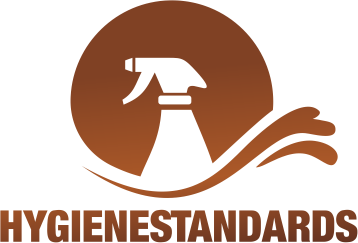 ents us with challenges that we'll have to master. Your health is due to ours hearts and we'll make you feel save and comfortable. Together with doctors and hygiene experts we developed an infection protection system with a higher level than necessary.
Not only that our employees are now certificated as hygiene experts, our hygiene concept is proven by the health authority.
From Friday the 15th of May the hotel is not only open for business guests, but also for leisure travelling.  Check In is possible daily till 8 p.m.
That's how the beeargarden and restaurant supply work:
Please book a table on +49 3628 607 400. Guests from two familys (two living adresses) are allowed at one table. There is no maximum of guests if this condition is fulfilled.
The tables have space of 1.5m between.
Entry is only by the "normal beergarden entry" above the hotel. please follow the signs.
Please wait to be seated. Our staff hands you out a formular to record your data. Please give that formular back when you leave.
We have only self service. Please order and pay your food and beverage at the beer cart. Please takes your drinks to your table, for the meals you'll get a coupon with your table number. When your meals is ready your table number is called and you can pick up your meals at the outdoor kitchen.
You can pay cash, with maestro or with credit card (Mastercard, Visa, Amex)
Of course you can also sit in the wintergarden. The service is the same as in the beergarden.
Opening hours:
Monday to Friday 5 p.m. to 10 p.m.
Saturday, sunday, holiday 11 a.m. to 10 p.m.
Menu
Nice to know

Meetings are also allowed again. Up to 80 people can meet in the Stadthalle in compliance with the safety distances.
The spa- and pool are is not available furthermore. If you like beer to go, please contact our friends from Watzdorf.